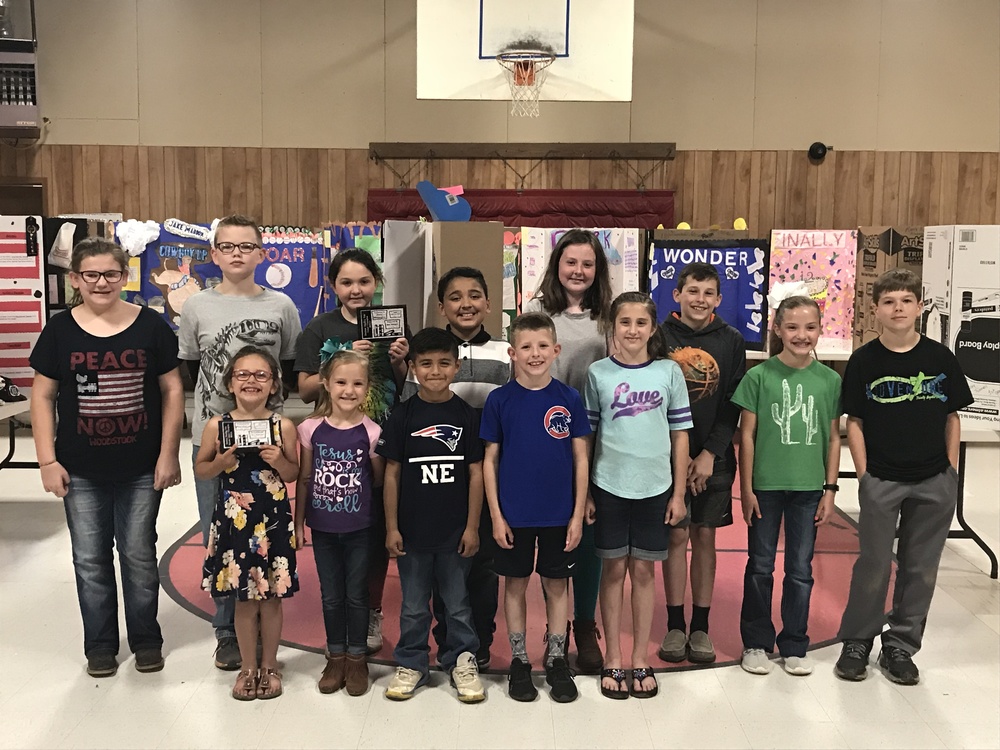 Reading Fair
Misty Bryan
Tuesday, April 24, 2018
Denison Public School held their annual Reading Fair and the winners are: back
row - Middle School, Addyson Carnley 1st, Wyatt McGee 2nd, and Kara Lee
Bundy (not Pictured) 3rd. Fourth Grade-Josie Whittington 1st and Grand
Champion over all, Sebastian Beal 2nd, Ella Herron 3rd, Crew Coursey,
Raymi Robinson, and Christian Coffman Honorable Mentions.
Front row - Kindergarten and 1st Grades Riley Tunnell - 1st and Reserve Grand
Champion, Raela Robinson 2nd, Second and third grades - Tyler Martinez
1st, Cash Jobe 2nd, Sadie Lynn Bundy 3rd.